Cegedim Healthcare Solutions offer a wide range of training and digital learning options for all our Solutions. Read the article to learn more...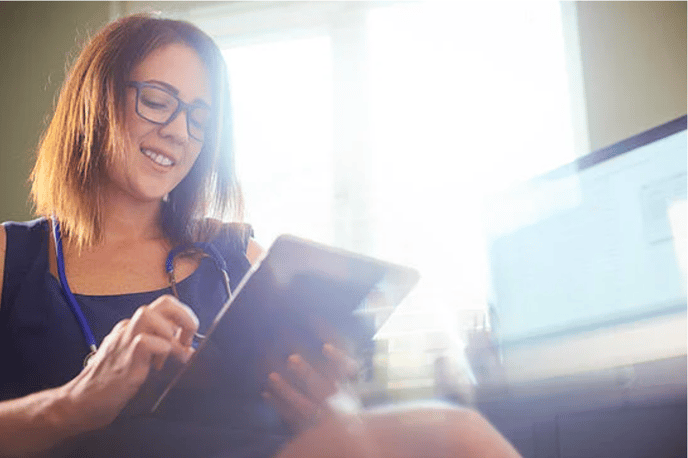 Cegedim Healthcare Solutions offer a variety of training and learning programmes to help develop the essential knowledge and skills needed to competently use our Solutions, that suit all learning styles, and which meet your training needs.
Our training consultants are all qualified to a national standard, have years of industry, product and training experience and a deep subject matter knowledge.
What type of training do we deliver?
Face to Face Training

Delivered by one of our experienced training consultants.
Delivered at either your practice, pharmacy, organisation or classroom based.
Floorwalking and consultancy days available.
Full Day:10am - 4pm, Half Day: 10am - 1pm or 1pm - 4pm.

Online Training

Experience a virtual classroom delivered using either Zoom or Microsoft Teams.
Online training sessions provide the opportunity for 'hands on' experience to help embed learning and are usually 3 hours, split into bitesize sessions.
Maximum of 8 delegates per session.
Webinars are also available for larger numbers of delegates and are usually no longer than 1 hour in duration.
Webinar Training is delivered in presentation or demonstration style format. You also have the opportunity to raise any questions to our product expert via the 'Chat' functionality.

Seminars

Demonstration style training delivered by one of our experienced training consultants.
Learn away from the working environment and share learning experiences with peers.

Train the Trainer

Are you a facilitator or Super User? Do you deliver training to end-users or support practices/pharmacies using our Solutions? Our Train the Trainer programme will provide an in-depth product knowledge, the skills to cascade this knowledge effectively and equip you to deliver quality training or support sessions.
Learn through a mixture of online courses and media as well as traditional face to face instruction.
Choose to learn how to deliver training or support for an entire Solution or a specific module.
Continual assessment and feedback throughout the course to ensure you have the appropriate knowledge and highlight areas for improvement.
Toolkit of resources and materials provided to help you plan and deliver training, for example, lesson plans.
Take a look at our Training Course Catalogue here to see the different types of courses and topics we have available.
REMEMBER: If you are a GP Practice THIN member you can use your THIN days for any training. Alternatively, why not book some training with another practice or pharmacy and share your experience.
To enquire or book training click here